Our team has a passion for powerful mapping and analytics.
With over 20 years of experience in oil the and gas industry, we've spent time working with everyone from industry giants to small operators helping to make the world of information management and GIS more accessible. As we grow and evolve, LOGIC remains true to our original values of creating in a collaborative atmosphere, building a diverse team and a holding honesty and transparency as top priorities for our colleagues and clients.
We're looking for data challengers!
Join our team in Houston to help reshape the information management landscape and bring the world of business intelligence and GIS to Oil and Gas companies.
Mitchell Atwood | President
Mitchell has over two decades experience in oil and gas business development, account management and senior management roles. A native Houstonian, he has worked with super majors to small operators and service companies, providing software and consulting solutions in a variety of disciplines, including land, seismic, well and other oil and gas workflows.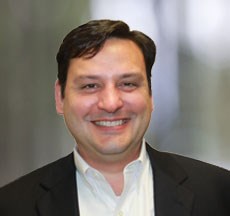 Todd Buehlman | Vice-President
Todd has over 15 years' experience in the leadership, management, sales engineering and delivery of business and software solutions. He has specialized in the visioning, architecture and delivery of off-the-shelf and fit-for-purpose solutions for the oil and gas market focused on Microsoft-based technologies and Geographic Information Systems (GIS).
Partnerships
The success and quality of platforms, applications and tools matter. Long-standing partnerships with industry innovators allow the LOGIC team to build on new technologies, facilitate knowledge transfer and provide on-going support to our clients.